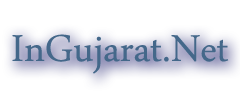 Beaches in Gujarat India – List of Sea Beaches in Gujarat with Name
Beaches in Gujarat India – List of Sea Beaches in Gujarat with Name
Gujarat have a Much Beautiful Beaches, there People comes for One Day Picnic and Swimming Activities Etc. thousands of other Country People are Visit Gujarat Beaches for Natural Seen, Temple, Historical Places and Etc. Gujarat Sea Beaches are listed below it.
The Diu Beach:
Gujarat Famous Diu Beach is Located close to Junagadh with Distance 370 Km from Ahmedabad. There are many Beaches of Diu Beach like Nagoa Beach, the Goghala Beach and the Jallandhar Beach. Diu Beach has much Facility and the Nearby Resort, Hotel and Swimming and Activities Etc.
The Dwarka Beach:
 The Dwarka place is very famous for Lord Krishna. Much Pilgrim comes for Worshippers. Dwarka Beach is Located near the Jamnagar and Approx 220 Km Distance from Rajkot.  And Peaple are Visit Temple for this Beautiful Beach as well. Here in the Sea spotted Dolphins, Tortoises, Fishes and the Octopus Etc.
Chorwad Beach:
Chorwad Beach is Located Chorwad Village of Gujarat. This Beach is Famous for Rocky Shores and Boat Riding. Chorwad has Beautiful Resort built by Nawab Saheb Mohabbat Khan. And there is held weddings of his dogs, Royal Banquets and Etc Programs.
The Mandvi Beach:
The Mandvi Beach located in Mandvi city. The city is about 450 km from Ahmedabad and only about 55 km from Bhuj. People are visited this Beach for swimming, Beach games, Horse and Camel rides and for a Day Picnic Etc.
The Gopnath beach:
The Gopnath Beach is Lacated near the Talaja village of Bhavnagar in Gujarat. In the Location nearby have famous Talaje Jain Temple. The Gopnath Beach has world's biggest Ship Breaking Yard Zone. His Natural is so beautiful for Morning and Evening Walk.
The Veraval Beach:
The Veraval Beach is located close to Junagadh of Gujarat. The beach is very close to Somnath. The Veraval Beach has Historical Some Adventure like Old ruins of the Patan gate and Junagadh gate Near the Beach. Many varieties of fishes are in the sea, Veraval Beach has Many Resort and Etc spotted in Veraval Beach.
Somnath Beach:
The Somnath is Located in Somnath city of Gujarat. This is Unshaded but it is very Lovely Beach, there are Thousands of People Visit for Somnath Gold Temple. It has fishing port, where thousands of trawlers, country crafts and dhows can be seen unloading their catch.
Gomtimata Beach:
Gomtimata Beach is located on the western end of the Diu Island. Gomtimata Beach is the Wonderful Beach. It has Beautiful Natural. And the Region, long and secluded and Spread with Natural White Sand.
Gujarat has much other Sea Beaches like Ahmedpur Mandvi Beach, Dumas Beach, Gopnath Beach,  Tithal Beach and Umbergaon Etc.
[Details Written by Kalki - Approved by InGujarat.Net]
Main Category:
Tourism
Explore:


Poll of The Week
Quote of the Day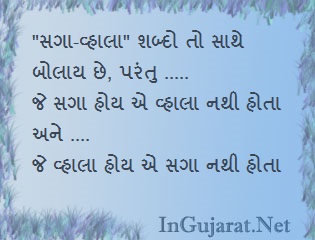 Random Posts: