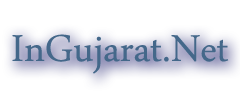 Fifa World Cup 2014 Time Table List – Match Schedule Time – Team Member Name List
Fifa World Cup 2014 Time Table List – Match Schedule Time – Team Member Name List
The 20th edition of the World Cup which takes place in Brazil will keep everyone join to their screens from 12th june.
In total, 64 matches will be played during the FIFA World Cup 2014. The group phase will see 48 matches being played.
32 teams will battle it out, being divided into eight groups. After opposite each other only once, the top-two of each group will succeed for the next round.
The last match of the group stage is on 26 June. Brazil will be the hosts of the 20th edition of football's biggest attraction event in the world.
 Fifa World Cup 2014 Time Table List
Time

Group

Match

Venue

FRIDAY, JUNE 13, 2014

01:30 IST

Group A

Brazil vs  Croatia

Arena Corinthians

21:30 IST

Group A

Mexico vs  Cameroon

Estadio das Dunas

SATURDAY, JUNE 14, 2014

00:30 IST

Group B

Spain vs  Netherlands

Arena Fonte Nova

03:30 IST

Group B

Chile vs Australia

Arena Pantanal

21:30 IST

Group C

Colombia vs Greece

Estadio Mineirão

SUNDAY, JUNE 15, 2014

00:30 IST

Group D

Uruguay vs Costa Rica

Estadio Castelão

03: 30 IST

Group D

England vs Italy

Arena Amazonia

06:30 IST

Group C

Ivory Coast vs Japan

Arena Pernambuco

21: 30 IST

Group E

Switzerland vs Ecuador

Nacional

MONDAY, JUNE 16, 2014

00:30 IST

Group E

France vs Honduras

Estadio Beira-Rio

03:30 IST

Group F

Argentina vs Bosnia and Herzegovina

Estadio do Maracanã

21:30 IST

Group G

Germany vs Portugal

Arena Fonte Nova

TUESDAY, JUNE 17, 2014

0:30 IST

Group F

Iran vs Nigeria

Arena da Baixada

03:30 IST

Group G

Ghana vs United States

Estadio das Dunas

21:30 IST

Group H

Belgium vs Algeria

Estadio Mineirão

WEDNESDAY, JUNE 18, 2014

0:30 IST

Group A

Brazil vs Mexico

Estadio Castelão

03:30 IST

Group H

Russia vs South Korea

Arena Pantanal

21:30 IST

Group B

Australia vs Netherlands

Estadio Beira-Rio

THURSDAY, JUNE 19, 2014

0:30 IST

Group B

Spain vs Chile

Estadio do Maracanã

03:30 IST

Group A

Cameroon vs Croatia

Arena Amazonia

21:30 IST

Group C

Colombia vs Ivory Coast

Nacional

FRIDAY, JUNE 20, 2014

0:30 IST

Group D

Uruguay vs England

Arena Corinthi

3:30 IST

Group C

Japan vs Greece

Estadio das Dunas

21:30 IST

Group D

Italy vs Costa Rica

Arena Pernambuco

SATURDAY, JUNE 21, 2014

0:30 IST

Group E

Switzerland vs France

Arena Fonte Nova

3:30 IST

Group E

Honduras vs Ecuador

Arena da Baixada

21:30 IST

Group F

Argentina vs Iran

Estádio Mineirão

SUNDAY, JUNE 22, 2014

0:30 IST

Group G

Germany vs Ghana

Estádio Castelão

3:30 IST

Group F

Nigeria vs Bosnia and Herzegovina

Arena Pantanal

21:30 IST

Group H

Belgium vs Russia

Estádio Maracanã

MONDAY, JUNE 23, 2014

0:30 IST

Group H

South Korea vs Algeria

Estádio Beira-Rio

3:30 IST

Group G

United States vs Portugal

Arena Amazônia

21:30 IST

Group B

Australia vs Spain

Arena da Baixada

21:30 IST

Group B

Netherlands vs Chile

Arena Corinthians

TUESDAY, JUNE 24, 2014

01:30 IST

Group A

Croatia vs Mexico

Arena Pernambuco

01:30 IST

Group A

Cameroon vs Brazil

Estádio Nacional de Brasilia

21:30 IST

Group D

Italy vs Uruguay

Estádio das Dunas

21:30 IST

Group D

Costa Rica vs England

Estádio Mineirão

WEDNESDAY, JUNE 25, 2014

01:30 IST

Group C

Japan vs Colombia

Arena Pantanal

01:30 IST

Group C

Greece vs Ivory Coast

Estádio Castelão

21:30 IST

Group F

Nigeria vs Argentina

Estádio Beira-Rio

21:30 IST

Group F

Bosnia and Herzegovina vs Iran

Arena Fonte

THURSDAY, JUNE 26, 2014

01:30 IST

Group E

Honduras vs Switzerland

Arena Amazônia

01:30 IST

Group E

Ecuador vs France

Estádio Maracanã

21:30 IST

Group G

United States vs Germany

Arena Pernambuc

21:30 IST

Group G

Portugal vs Ghana

Estádio Nacional de Brasilia

FRIDAY, JUNE 27, 2014

01:30 IST

Group H

South Korea vs  Belgium

Arena Corinthians

01:30 IST

Group H

Algeria vs Russia

Arena da Baixada

ROUND OF 16

SATURDAY, JUNE 28, 2014

21:30 IST

1A vs 2B

Estadio Mineirão

SUNDAY, JUNE 29, 2014

01:30 IST

1C vs 2D

Estadio do Maracanã

21:30 IST

1B vs 2A

Estadio Castelão

MONDAY, JUNE 30, 2014

01:30 IST

1D vs 2C

Arena Pernambuco

21:30 IST

1E vs 2F

Nacional

TUESDAY, JULY 1, 2014

01:30 IST

1G vs 2H

Estadio Beira-Rio

21:30 IST

1F vs 2E

Arena Corinthians

WEDNESDAY, JULY 2, 2014

01:30 IST

1H vs 2G

Arena Fonte Nova

QUARTER-FINALS

FRIDAY, JULY 4, 2014

21:30 IST

Winner Match 51 vs Winner Match 52

Estadio do sMaracanã

SATURDAY, JULY 5, 2014

01:30 IST

Winner Match 49 vs Winner Match 50

Estadio Castelão

21:30 IST

Winner Match vs Winner Match 56

Nacional

SUNDAY, JULY 6, 2014

01:30 IST

Winner Match 53 vs Winner Match 54

Arena Fonte Nova

SEMI-FINALS

WEDNESDAY, JULY 9, 2014

01:30 IST

Winner Match 57 vs Winner Match 58

Estadio Mineirão

THURSDAY, JULY 10, 2014

01:30 IST

Winner Match 59 vs Winner Match 60

Arena Corinthians

THIRD PLACE

SUNDAY, JULY 13, 2014

01:30 IST

Loser Match 61 vs Loser Match 62

Nacional

FINAL

MONDAY, JULY 14, 2014

0:30 IST

Winner Match 61 vs Winner Match 62

Estadio do Maracanã
[ Details Written by Malti - Approved by InGujarat.Net ]
Main Category:
Gujarat Data
Explore:


Poll of The Week
Quote of the Day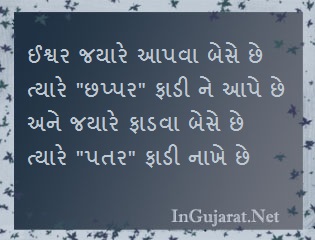 Random Posts: