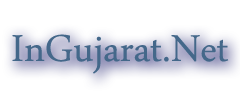 Mobile Showrooms in Vadodara – List of Mobile Shops Stores in Baroda
Mobile Showrooms in Vadodara – List of Mobile Shops Stores in Baroda
Mobile phones are the fourth basic need we can say as now most people are having moible phones. From sweeper to multinational business owner, all are having their mobile according to their financial strength. We can see so many mobile shops in every city who are dealing in old and new phones of various companies.
Vadodara is one of the big city of Gujarat. Vadodara city is having more than 100 mobile dealers including mobile company's showroom. The mobile company's showrooms like Samsung Store, Sony Xperia, Nokia Store, XoLo and many more are selling mobile phones and also expertise in the service of their company's product.
There are so many mobile shops in Vadodara like Talk Time Mobile Store, Mobile Hut, T Mobile, Shreeji Mobile Shop, Mobilewala The Mobnile Mall, NOAH's ARK, Heart To Heart, Jasmin Mobile Store, Rediphone, Hello Vadodara and many more.
You can get latest smart phones of various companies including Samsung, Apple, Sony, Xolo, Nokia, Micromax, Intex, Karbonn and many more from these various m,obile shops of Vadodara. Generally mobile shops are dealing in old phones also. The mobile shops are also providing service for any fault in mobile.
Here we have a list of mobile shops in Vadodara for you. You can find your suitable mobile shop or dealer.
Jasmin Mobile Vadodara
Address: 110, 111, Gokulesh Complex, Opposite Commissioner Bunglows, R C Dutt Road, Alkapuri, Vadodara – 390007
Number: +(91)-8980722244/265-2353334
Hi Tech Mobile
Address: Plot No. 2, Ashiyana Complex, Raneshwar Tandalja Road, Vasna Road, Vadodara – 390015
Number: 9558338279
Nilam Mobile
Address: Shop No. 24, Ajwa Road, Vadodara – 390019
Number: 9574222627
Marvel Mobile
Address: Shop No. 13, Panch Sheel Complex, Harni Varsiya Ring Road, Harni Road, Vadodara – 390006
Number: 9409686316
Allianz Infocom Pvt. Ltd.
Address: Shop No. 301, Race Course Road, Vadodara – 390007
Number: 265 – 6585355
Sai Enterprise
Address: Shop No. 413, RC Dutt Road, Alkapuri, Vadodara – 390007
Number: 9737041369
Krishna Mobile
Address: Shop No. 60, Vimalnath Plaza, Subhanpura, Vadodara – 390023
Number: 9979081322
Charms Mobile Service Centre
Address: Plot No. 115, Saffron Complex, Main Road, Fatehgunj, Vadodara – 390008
Number: 265 – 3914846
Balaji Enterprise
Address: Shop No. 217, 3rd Floor, Radhakrushna Complex, Radha Krushna Cross Road, Akota, Vadodara – 390020
Number: 256 – 2221221
Prabhu Krupa Mobile
Address: Shop No. 31, Krishna Complex, Baranpura, Vadodara – 390001
Number: 9067123420
T Mobile
Address: Flat No. 28, Gorwa, Vadodara – 390016
Number: 9879026143
VK Mobile
Address: Shop No. 103, 1st Floor, Akshar Plaza, Govardhannathji Haveli, Nizampura, Vadodara – 390002
Number: 9974869818
Zion Mobiles
Address: Shop No. 29, Sitaram Complex, Main Road, Subhanpura, Vadodara – 390023
Number: 9879021113
Mobilewala
Address: D 5,6,7 Kunj Plaza Ground Floor, Opposite Laxmi Vilas Palace Near Polo Club, Lalbaug Road, Vadodara – 390011
Number: 9824020130
Sony world
Address: Gf 7 And 8, Trident Complex, Race Course Circle, Race Course Circle, Vadodara
Number: 0265 233 9037
Vedu Mobile
Address: Ananya Nagar, Harni Road, Vadodara – 390022
Numbers: 9898205203
Shakshi Mobile Shop
Address: Shop No. 5, Ashutosh Apartment, Ellora Park, Vadodara – 390023
Number: 9925933142
Sanjari Mobile Point
Address: Mangleshwar Zampa, Karelibaug, Vadodara – 390018
Number: 265-2416828
Mobile Hut
Address: Shop No. 3, City Park Apartment, Chanakyapuri, Sama Road, Vadodara – 390002
Number: 9824412045
Hot Spot
Address: 11-12, Khunj Plaza, Opposite Raj Mahal Road, Rajmahal Road, Vadodara – 390001
Number: 265-2411134
Reliance Mobile Store
Address: Deevanji Chambers, Prof Manekrao Rd, Near Dandia Bazar Crossing, Babajipura, Vadodara, Gujarat
Number: 093282 27070
S K Mobile
Address: 1-3,10,12 Basement, Tower A, Kunj Resi Cum Plaza, Near Polo Club, Rajmahal Road, Vadodara – 390001
Number: 265-2424777
REDIPHONE
Address: 112-113 Gokulesh complex, opp. Circuit House R.C. Dutt road, Alkapuri, Vadodara
Apple Bite Mobile Showroom
Address: Address: 5/C, Indraprasth Complex, Nr Inox Multiplex,, Ellorapark,, Vadodara, Gujarat 390023
Number: 075674 16161
Explore Main Category:
Gujarat Data in Vadodara

Recent News Updates:
Vadodara Latest News

Main Category:
Gujarat Data
Explore:


Poll of The Week
Quote of the Day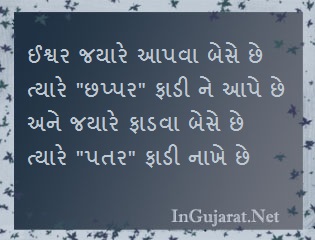 Random Posts: