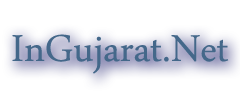 Omana Fashion Luxuries in Ahmedabad – Clubwear / Home Decor / Ethnic Designer Wear
Omana Fashion Luxuries in Ahmedabad – Clubwear / Home Decor / Ethnic Designer Wear
Omana Fashion Luxuries is one of the best designer wear shop in Ahmedabad. Omana Fashion Luxuries is located at Thaltej, Ahmedabad. Omana Fashion Luxuries is a high quality sales the product.
Omana Fashion Luxuries in Ahmedabad is best offer Womens wear, Menswear, Clubwear, Home Decor and Ethnic designer wear. Indian lahengha choli is perfect choice for wedding and functions.
Best Wear Designer of Abhjeet Khanna, Adaa, Aztec, Bhanuni Bt Jyoti, Nhusattva, Bling Foot Wears, Casa – 9, Cocktail Crozshell, Fuchsia, High On Vogue, Kabana, Ka Sha By Karishma Shahani, Osman Abdul Razak, Omana, Saaj By Ankita, Palanquine, Pappilon, Shahenaaz, Siyaahi By Poonam & Rohit, Spriha, Sva By Paras & Sonam Modi, The Style Saintz, Varun & Nidhika, White Peacock, 5 Elements and Many More.
Address of Omana Fashion Luxuries in Ahmedabad
11, Ustav Raw House, Opp Goyal Intercity, Near, SAL Hospital, Thaltej, Ahmedabad, Gujarat, India
[Details Written by Snehal - Approved by InGujarat.Net]
Explore:


Poll of The Week
can not select questionDisk full (/var/tmp/#sql_336e_0); waiting for someone to free some space...