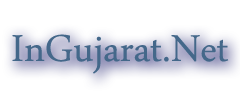 Petrol Price in Gujarat May 2015 – Latest/Current/New Petrol Rate Hike in Gujarat Cities from 30 April 2015
Petrol Price in Gujarat May 2015 – Latest/Current/New Petrol Rate Hike in Gujarat Cities from 30 April 2015
Yes, this is the Breaking News in Petrol Price Today. This sudden Petrol Price Rate Increase is still not clear.
This is the biggest rite in Petrol from last few years including 2010, 2011, 2012, 2013, 2014.
Today on 30th April 2015, Petrol Price is Increase by Rs.3,50 to Rs.4.00, this new Petrol Rate is applicable to All Gujarat Cities Ahmedabad, Rajkot, Surat, Vadodara, Jamnagar, Vapi, Vadodara, Mehsana, Bhavnagar, Surendranagar, Gandhinagar, Gandhidham, Morbi, Anand, Junagadh, Kutch, Gondal, Amreli, Bagasra etc…
Petrol Price on May 2015 = Rs.
Recent Different in Petrol Price / Price Hike by = Rs.3.96  (Rs.3.50 to Rs.4.00)
New/Current/Latest Petrol Price Change Date =  1 May 2015  (30 April 2015 Mid Night)
New Petrol Rate Applicable from = 1st May 2015 ( Early Morning)
Apart from Gujarat State, in another states of India, Price is increased in different range. Due to this sudden Price Hike currently at late night, when i am writing this latest breaking news, there are big/large queues at Petrol Pumps. If price increment is Rs,1 or nearer then it's look like ok for lots of people, but when it's more than Rs.3, it's quite big. And hence plenty of Gujarati People rush to nearest Petrol Pumps to Full their vehicles/Mopeds Fuel Tank.
Have you saved money, or late ? ? ?
Explore Sub Category:
Petrol Price / Rate in AdipurPetrol Price / Rate in AhmedabadPetrol Price / Rate in AmreliPetrol Price / Rate in AnandPetrol Price / Rate in AnjarPetrol Price / Rate in BardoliPetrol Price / Rate in BarwadaPetrol Price / Rate in BharuchPetrol Price / Rate in BhavnagarPetrol Price / Rate in BhujPetrol Price / Rate in BotadPetrol Price / Rate in DhandhukaPetrol Price / Rate in DholkaPetrol Price / Rate in DhorajiPetrol Price / Rate in DhrangadhraPetrol Price / Rate in DiuPetrol Price / Rate in GandhidhamPetrol Price / Rate in GariyadharPetrol Price / Rate in GondalPetrol Price / Rate in HalolPetrol Price / Rate in Jam KhambhaliaPetrol Price / Rate in JamnagarPetrol Price / Rate in JasdanPetrol Price / Rate in JetpurPetrol Price / Rate in JunagadhPetrol Price / Rate in KeshodPetrol Price / Rate in LathiPetrol Price / Rate in MahuvaPetrol Price / Rate in MandviPetrol Price / Rate in mithapurPetrol Price / Rate in MorbiPetrol Price / Rate in NadiadPetrol Price / Rate in NavsariPetrol Price / Rate in PalitanaPetrol Price / Rate in PavagadhPetrol Price / Rate in PorbandarPetrol Price / Rate in RajkotPetrol Price / Rate in RajulaPetrol Price / Rate in SavarkundlaPetrol Price / Rate in SidhpurPetrol Price / Rate in SilvassaPetrol Price / Rate in SuratPetrol Price / Rate in SurendranagarPetrol Price / Rate in VadodaraPetrol Price / Rate in ValsadPetrol Price / Rate in VapiPetrol Price / Rate in Wankaner

Explore Main Category:
Gujarat Updates in AdipurGujarat Updates in AhmedabadGujarat Updates in AmreliGujarat Updates in AnandGujarat Updates in AnjarGujarat Updates in BardoliGujarat Updates in BarwadaGujarat Updates in BharuchGujarat Updates in BhavnagarGujarat Updates in BhujGujarat Updates in BotadGujarat Updates in DhandhukaGujarat Updates in DholkaGujarat Updates in DhorajiGujarat Updates in DhrangadhraGujarat Updates in DiuGujarat Updates in GandhidhamGujarat Updates in GariyadharGujarat Updates in GondalGujarat Updates in HalolGujarat Updates in Jam KhambhaliaGujarat Updates in JamnagarGujarat Updates in JasdanGujarat Updates in JetpurGujarat Updates in JunagadhGujarat Updates in KeshodGujarat Updates in LathiGujarat Updates in MahuvaGujarat Updates in MandviGujarat Updates in mithapurGujarat Updates in MorbiGujarat Updates in NadiadGujarat Updates in NavsariGujarat Updates in PalitanaGujarat Updates in PavagadhGujarat Updates in PorbandarGujarat Updates in RajkotGujarat Updates in RajulaGujarat Updates in SavarkundlaGujarat Updates in SidhpurGujarat Updates in SilvassaGujarat Updates in SuratGujarat Updates in SurendranagarGujarat Updates in VadodaraGujarat Updates in ValsadGujarat Updates in VapiGujarat Updates in Wankaner

Recent News Updates:
Adipur Latest NewsAhmedabad Latest NewsAmreli Latest NewsAnand Latest NewsAnjar Latest NewsBardoli Latest NewsBarwada Latest NewsBharuch Latest NewsBhavnagar Latest NewsBhuj Latest NewsBotad Latest NewsDhandhuka Latest NewsDholka Latest NewsDhoraji Latest NewsDhrangadhra Latest NewsDiu Latest NewsGandhidham Latest NewsGariyadhar Latest NewsGondal Latest NewsHalol Latest NewsJam Khambhalia Latest NewsJamnagar Latest NewsJasdan Latest NewsJetpur Latest NewsJunagadh Latest NewsKeshod Latest NewsLathi Latest NewsMahuva Latest NewsMandvi Latest Newsmithapur Latest NewsMorbi Latest NewsNadiad Latest NewsNavsari Latest NewsPalitana Latest NewsPavagadh Latest NewsPorbandar Latest NewsRajkot Latest NewsRajula Latest NewsSavarkundla Latest NewsSidhpur Latest NewsSilvassa Latest NewsSurat Latest NewsSurendranagar Latest NewsVadodara Latest NewsValsad Latest NewsVapi Latest NewsWankaner Latest News

Sub Category:
Petrol Price / Rate

Main Category:
Gujarat Updates
Explore:


Poll of The Week
Quote of the Day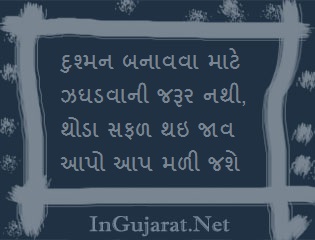 Random Posts: