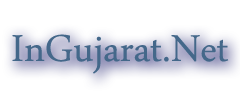 Radiant Plastic in Rajkot – Trader and Exporter of Plastic Products in Rajkot
Radiant Plastic in Rajkot – Trader and Exporter of Plastic Products in Rajkot
Radiant Plastic Industry is Popular in Rajkot. Radiant Plastic is World's Lowest Space Used Rack. Radiant Plastic Industries is Providing Product in Italian Design, Stylish and Secure. The Kit Made for More Convenient by Radiant Plastic Industries Rajkot. Radiant Plastic Industry is Located in Rajkot City.
Radiant Plastic has Provide Items like Plastic Chair, Baby Chair, Stool, Chair and Stool Packing Kit Shoes and File Racks Etc. Radiant Plastic also offers Item in More then Size, Color, Width and Depth. Radiant Plastic Rajkot also manufactures Wall Mountable Product. Radiant Plastic Industries is Providing Item for Rack in Safe Key Looking.
We can Use this Rack Products for Storage of Shoes, File, and Books Etc in Office and House. Radiant Plastic Industries Used for Application Area Like Home, Appartment, Bungalows , Hospitals, Pool Side, Gymnasium, School, Hotel, Resorts, Club House and Farm Etc.
Radiant Plastic Industry has Provide High Quality Products to Costumer. Radiant Plastic Industries are involved in Trading Activities since Many Decided. They are Leading Exporter and Trader of Plastic Products in Rajkot.  Here Available Address of Radiant Plastic Rajkot.
Radiant Plastic:
Address: 8, Samrat Industrial Area, Opp. Kaneriya Oil Mill, Gokul Dham Main Road Rajkot – 360002
Contact: 9374036925
Explore:


Poll of The Week
can not select questionDisk full (/var/tmp/#sql_819e_0); waiting for someone to free some space...