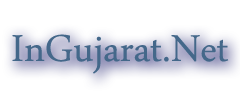 Rajput Business Expo 2014 by Akhil Gujarat Rajput Yuva Sangh at Surendranagar Gujarat
Rajput Business Expo 2014 by Akhil Gujarat Rajput Yuva Sangh at Surendranagar Gujarat
Rajput Business Forum is a part of AGRYS. It is "Not for Profit" business promotion organization. It's a business of likeminded individuals from the Rajput community who cherish the need for transformation as the only way forward. They aim to become the catalyst for this change and invite all individuals to join this movement, and make our community the most progressive in the world.
GTPL Digital Cable TV Broadcast Presents India's 1st ( First ) Biggest Rajput Business Expo 2014 on November at Surendranagar Gujarat.
Rajput Business Expo 2014 at Surendranagar
Date —————: 14 to 16 November 2014
Venue ————-: Shree Juvansinhji Parmar Ground, Bhaktinandan Circle, 80 Ft. Road, Surendranagar
Organized by —-: Akhil Gujarat Rajput Yuva Sangh
For Stall Booking : +91 99099 54615, 95377 89009
Rajput Business Expo 2014 facility 100+ Stalls, 100000 Visitors, Convention, Dyra Night. Rajput Business Expo 2014 to create a common platform for industrialist, businessmen and professionals with an aim to bring about and explore trade opportunities and mutual development in trade or profession by way of synergies, interaction, convergence and data exchange.
The 1st Biggest Rajput exhibition has been categorized into diverse segments and has engaging activities on board to bring the best opportunities.
Sponsors of Expo 2014
Platinum : GTPL Digital Cable TV | Broadcast
Diamond : Vaishali Builders & Builders & Developers
Gold —–: PARV, ROGER
Silver —-: Rudra Infosys & Technology, Powertrac Earthing & Solar Products, Haveli Group, Chevrolet Empire Cars
Segments attraction
100 + Number of exhibitor from Gujarat and India, 9000 Area of the venue (in sq. Mtr.), 4000 Area reserved for the stall (in sq. mtr.), 100000 Number of visitor expected, 1000+ Business Development & Transfer opportunities, New Innovatino Technology, Buyer & Seller Meet & Knowledge Seminar, Education & Employment Fair
Exhibitors Facality in this Rajputana Business Expo 2014 Food & Agriculture, Houseware & Jewellery, Garments & Febrics, Engineering, Machinery & Tools, Material Handling, Plastics & Automobiles, Electrical & Electronics, Travel & Tourism, Finance & Insurance, Technology & Education, Building Construction, Renewable Energy, History & Heritage, Government Stalls from Different Department.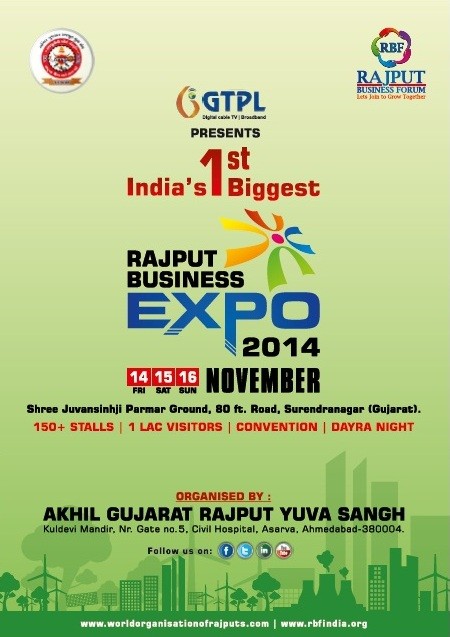 Explore Sub Category:
Trade Fair in Surendranagar

Explore Main Category:
Events & Exhibitions in Surendranagar

Recent News Updates:
Surendranagar Latest News

Sub Category:
Trade Fair

Main Category:
Events & Exhibitions
Explore:


Poll of The Week
Quote of the Day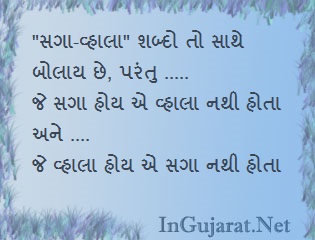 Random Posts: