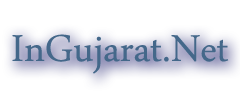 Shri BAPS Swaminarayan Temple New Jersey City – Inauguration of Shree Akshardham Mandir in Robbinsville at NJ USA
Shri BAPS Swaminarayan Temple New Jersey City – Inauguration of Shree Akshardham Mandir in Robbinsville at NJ USA
Shri BAPS Swaminarayan Temple in New Jersey City of USA. New Swaminarayan Temple going to inaugurated in Robbinsville of New Jersey. This temple shows the completion of project Swaminarayan Akshardham. This newly built Shree Swaminarayan Mandir in NJ USA is a signature of Hindu Religion and Sthapatya follows by hundreds of years ago. This Holistic Mandir in Robbinsville New Jersey shows the Hindu culture and the Religion in USA also.
This great inauguration of Shree Swaminarayan Temple is the evidence of hundreds of its well wishers and the servicers and worshipers in NJ. This whole Mandir with stone carving work and last long time project of Swaminarayan Sampraday is now going to inaugurate gives a best worship place to all Bhakts of Shree Swaminarayan God. This 134 ft long and 87 ft wide with 108 pillars and 3 garbhgruhs show the hard work and real show of this Temple.
This height and the construction is the main attraction of people in NJ USA. This different type of construction is to protect Mandir from heavy rain, snow fall, and heat. This temple is not only to provide protection against the but also for the treatment and other purposes.
This Mandir preserve the images and the evidence of Shree Ghanshyam, Shree Akshar – Purushotam Maharaj and many other deities of this Dharma. The Murti Pratishtha organize by Pramukh Swami Maharaj is scheduled on 9th August 2014. The schedule and timing are mentioned below.
On 9August 2014:
Yagna Timing: 7:30 Am – 12:00 Pm
Murti Shobha Yatra – 3:00Pm – 5:00Pm
Murti Pratishtha Timing: 7:00Am – 12:30Pm
Mandir Darshan: 12:30 Pm – 8:00 Pm

Robbinsville Temple of New Jersey will attract lots of Gujarati People from Gujarat and abroad who are settle down in USA specially in New Jersey and surrounding areas. Even come to know that Gujarat to USA Flights, specially international flights used to connect Ahmedabad to International Location USA have increased their price in This time duration.
As this Inauguration Event is going to organize in Second Week of August 2014, There would be big Gujarati Crowd will travel Ahmedabad to New Jersey for this special BAPS Sanstha Event.
New Jersey in USA, is one of the biggest city and hence BAPS Sanstha has planned to open up their largest international Temple in NJ. This Akshardham Temple in New Jersey is going to inaugurated by H H Pramukh Swami Maharaj.
The Bochasanvasi Akshar Purushottam Sansthan (BAPS) has started full fledge preparation for Grand Inauguration of this "Shree BAPS Mandir New Jersey" in USA.
If you are going to attend this grand religious event in New Jersey then share your wonderful experience with us. If you received any latest photos of Akshardham Temple NJ then kindly send us on "post@ingujarat.net" , we will publish that images on our website www.InGujarat.Net with your Name.
Main Category:
Tourism
Explore:


Poll of The Week
Quote of the Day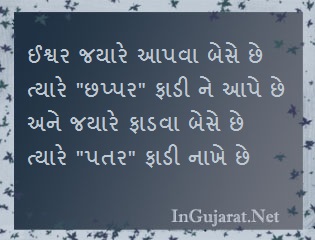 Random Posts: