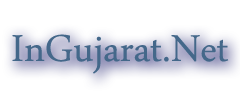 SINGHAM Returns Show Time in Gujarat Cities – LATEST Timing of Singham Returns Movie Showtimes
SINGHAM Returns Show Time in Gujarat Cities – LATEST Timing of Singham Returns Movie Showtimes
Most awaiting film Ajay Devgan and Kareena Kapoor is going to release on 15th August 2014 all over the India and soon in overseas as well. Singham Returns the extended version of Singham movie. Singham Returns another Action movie by Ajay Devgan and Kareena Kapoor produced by Reliance Entertainment and directed by Rohit Shetty. The first movie Singham movie romantic and action movie by Ajay Devgan and Kajal Aggrawal. The action thriller movie and the amazing mesmerizing songs of Singham movie are still on the lips of people.
Singham sequel Singham Returns is also action and thriller movie after the great success of Singham Movie. Singham 2 of Ajay Devgan and Kareena Kapoor will have blast in Bollywood industry. Bollywood Box Office will be at top rank after the Singham 2. The blasting fighting of Ajay Devgan and Expressions and Jakkas Acting of BEBO is main attraction of people. BEBO looks sizzling and damn gorgeous in Singham 2.
Ajay Devgan is also looks damn handsome and some shirtless images of Ajay Devgan and the 6 packs body makes girls eager to watch this movie. Kareena Kapoor and Ajay Devgan went also in many reality shows to promote their film. The new and dancing song of Singham 2 "ATA MAHJI SATAKALI" is one of the songs that all are mumbling now a days. "ATA MAHJI SATAKALI" has also its meaning available in English, Gujarati and in Hindi. There are many cinemas in all over India where this movie is going to release.
 RAJKOT (Singham Returns Show Timings in Rajkot)
Big cinema : (Crystal Mall – 9:00 Am, 10:00 Am, 11:45 Am, 12:45 Pm, 1:45 Pm, 2:45 Pm, 3:45 Pm, 5:45, 6:45, 8:45 Pm, 9:45PM, 10:45 Pm)
R World : ( 9:15 Am, 10:00 Am,  11:00 Am, 12:45 Pm, 1:45 Pm, 2:45 Pm, 3:45 Pm, 4:45 Pm, 6:45 Pm, 7:45 Pm, 8:45 Pm, 9:45 Pm, 10:45 Pm)
Cosmoplex: (Kalawad Road)
Cinemax: (9:00 Am, 10:15 Am, 12:05 Pm, 1:20 Pm, 3:10 Pm, 4:25 Pm, 6:15 Pm, 7:30 Pm, 9:20 Pm, 10:35 Pm)
Galaxy: (10:00 Am, 12:30 Pm, 3:00 Pm , 5:30 Pm, 8:00 Pm, 10:30 Pm)
Girnar: (10:15 Am, 12:45 Pm, 3:30 Pm, 6:30 Pm, 9:30 Pm)
Rajshree: (10:00 Am, 12:30 Pm, 3:30 Pm, 6:30 Pm, 9:30 Pm)
Bhavnagar (Singham Returns Show Timings in Bhavnagar )
Top 3 Multiplex: (Talaja Road, Bhavnagar) (12:45 Pm, 3:45 Pm, 6:45 Pm, 9:45 Pm)
Mexus Multiplex: (9:45 Am, 11:00 Am, 11:45 Am, 12:30 Pm, 1:15 Pm, 2:30 Pm, 3:15 Pm, 4:00 Pm, 4:45 Pm, 5:15 Pm, 6:00 Pm, 6:45 Pm, 8:00 Pm, 8:45 Pm, 9:30 Pm, 10:15 Pm, 10:45 Pm)
Apsara Cinema: (12:45 Pm, 3:45 Pm, 6:45 Pm, 7:00 Pm, 9:45 Pm, 10:00 Pm)
Vaishali Cinema: (12:45 Pm, 3:45 Pm, 6:45 Pm, 10:00 Pm)
Jamnagar (Singham Returns Show Timings in Jamnagar)
Mehul Cineplex: (12:30 Pm, 3:30 Pm, 6:30 Pm, 9:30 Pm)
Ambar: (12:30, 3:30, 6:30, 9:30)
Reliance Review (moti khavdi , Jamnagar)
 Gandhidham (Singham Returns Show Timings in Gandhidham)
Om Cineplex : (Gandhidham) (10:00, 12:45, 3:45, 6:45, 9:45, 10:00)
Madhuban Movie go: (10:00, 12:45, 3:15, 3:45, 6:45, 10:00)
 Junagadh (Singham Returns Show Timings in Junagadh)
Suraj Cineplex: (college road , junagadh) (10:30, 12:30, 1:00, 3:30, 4:00, 4:15, 7:00, 7:15, 10:00, 10:15)
pradip cinema junagadh: (1:00, 4:00, 7:00, 10:00)
jayshree cinema junagadh: (1:00, 4:00, 7:00, 10:00 )
Bhuj (Singham Returns Show Timings in Bhuj)
seven sky multiplex: (12:00, 12:30, 3:00, 3:30, 6:00, 6:30, 9:00, 9:30)
Modern cinema: (12:30, 3:30, 6:30, 9:30)
surmandir multiplex: (10:30, 12:30, 3:30, 6:30, 6:45, 9:30, 9:45)
Mandvi (Singham Returns Show Timings in Mandvi)
laxmi cinema mandvi : (2:30, 6:30, 9:30)
————————————————————————————————————————-
Vinay Cinecomplex (Adipur): (10:00, 11:00, 12:00, 1:00, 2:00, 3:00, 4:00, 5:00, 7:00, 8:00, 9:00, 10:00, 10:45)
Satyam cinema (mithapur): (12:30, 3:30, 6:30, 9:30)
Laxmi cinema (anjar): (12:30, 3:30, 6:30, 9:30)Balaji Cineplex (Jetpur): 
chetna cinema (Jetpur): (12:30, 3:30, 6:30, 9:30)
Roma cinema (Gondal): (12:30, 3:30, 6:30, 9:30)
Dreamland Cinema (Porbandar): (12:30, 3:30, 6:30, 9:30)
Mahalaxmi Cinema (Surendranagar): (12:30, 3:30, 6:30, 9:30)
Milan Cinema (Surendranagar): (12:30, 3:30, 6:30, 9:30)
Vijay Cinema (Morbi): (12:30, 3:30, 6:30, 9:30)
Chitrakoot Cinema (Morbi): (12:30, 3:30, 6:30, 9:30)
Chandrakant Cinema (Jasdan): (12:00, 3:00, 9:00)
A World Theater (Botad): (12:30, 3:30, 6:30, 9:30)
Bluestar Cinema (Dhoraji): (12:30, 3:30, 6:30, 9:30)
Ruturaj Cinema (Dhrangadhra): (12:30, 3:30, 6:30, 9:30)
Aradhana Cinema (Diu): (3:00, 6:30, 9:30)
Mahesh Cinema (Savarkundla): (12:30, 3:30, 6:30, 9:30)
Dipak Cinema (Keshod): (12:30, 3:30, 9:30)
Meghdoot Cinema (Mahuva): (12:30, 3:30, 6:30, 9:30)
Silver Screen (Dholka): (12:30, 3:30, 6:30, 9:30)
Minerva Cinema (Lathi): (12:30, 3:30, 9:30)
Apsara Cinema (Dhandhuka): (3:30, 9:30)
Arjun Cinema (Gariyadhar): (1:00, 4:00, 10:00)
Samrat Cinema (Gariyadhar): (1:00, 4:00, 10:00)
Saurashtra Cinema (Palitana): (12:30, 3:30, 6:30, 9:30)
Top 1 Cinema (Palitana): (12:30, 3:30, 6:30, 9:30)
Jaymahavir Cinema (Rajula): (12:30, 3:30, 6:30, 9:30)
City Plus Cinema (Rajula): (12:30, 3:30, 6:30, 9:30)
Vijay Cinema (Jam Khambhalia): (12:30, 3:30, 6:30, 9:30)
Raj World Cinema (Barwada): (3:30, 9:30)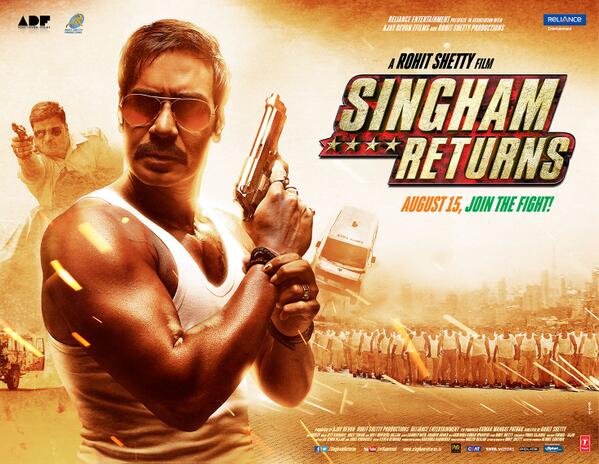 Explore Sub Category:
Hindi Movies in AdipurHindi Movies in AnjarHindi Movies in BarwadaHindi Movies in BhavnagarHindi Movies in BhujHindi Movies in BotadHindi Movies in DhandhukaHindi Movies in DholkaHindi Movies in DhorajiHindi Movies in DhrangadhraHindi Movies in DiuHindi Movies in GandhidhamHindi Movies in GariyadharHindi Movies in GondalHindi Movies in Jam KhambhaliaHindi Movies in JamnagarHindi Movies in JasdanHindi Movies in JetpurHindi Movies in JunagadhHindi Movies in KeshodHindi Movies in LathiHindi Movies in MahuvaHindi Movies in MandviHindi Movies in mithapurHindi Movies in MorbiHindi Movies in PalitanaHindi Movies in PorbandarHindi Movies in RajkotHindi Movies in RajulaHindi Movies in SavarkundlaHindi Movies in SurendranagarMovie Show Timings in AdipurMovie Show Timings in AnjarMovie Show Timings in BarwadaMovie Show Timings in BhavnagarMovie Show Timings in BhujMovie Show Timings in BotadMovie Show Timings in DhandhukaMovie Show Timings in DholkaMovie Show Timings in DhorajiMovie Show Timings in DhrangadhraMovie Show Timings in DiuMovie Show Timings in GandhidhamMovie Show Timings in GariyadharMovie Show Timings in GondalMovie Show Timings in Jam KhambhaliaMovie Show Timings in JamnagarMovie Show Timings in JasdanMovie Show Timings in JetpurMovie Show Timings in JunagadhMovie Show Timings in KeshodMovie Show Timings in LathiMovie Show Timings in MahuvaMovie Show Timings in MandviMovie Show Timings in mithapurMovie Show Timings in MorbiMovie Show Timings in PalitanaMovie Show Timings in PorbandarMovie Show Timings in RajkotMovie Show Timings in RajulaMovie Show Timings in SavarkundlaMovie Show Timings in Surendranagar

Explore Main Category:
Bollywood in AdipurBollywood in AnjarBollywood in BarwadaBollywood in BhavnagarBollywood in BhujBollywood in BotadBollywood in DhandhukaBollywood in DholkaBollywood in DhorajiBollywood in DhrangadhraBollywood in DiuBollywood in GandhidhamBollywood in GariyadharBollywood in GondalBollywood in Jam KhambhaliaBollywood in JamnagarBollywood in JasdanBollywood in JetpurBollywood in JunagadhBollywood in KeshodBollywood in LathiBollywood in MahuvaBollywood in MandviBollywood in mithapurBollywood in MorbiBollywood in PalitanaBollywood in PorbandarBollywood in RajkotBollywood in RajulaBollywood in SavarkundlaBollywood in Surendranagar

Recent News Updates:
Adipur Latest NewsAnjar Latest NewsBarwada Latest NewsBhavnagar Latest NewsBhuj Latest NewsBotad Latest NewsDhandhuka Latest NewsDholka Latest NewsDhoraji Latest NewsDhrangadhra Latest NewsDiu Latest NewsGandhidham Latest NewsGariyadhar Latest NewsGondal Latest NewsJam Khambhalia Latest NewsJamnagar Latest NewsJasdan Latest NewsJetpur Latest NewsJunagadh Latest NewsKeshod Latest NewsLathi Latest NewsMahuva Latest NewsMandvi Latest Newsmithapur Latest NewsMorbi Latest NewsPalitana Latest NewsPorbandar Latest NewsRajkot Latest NewsRajula Latest NewsSavarkundla Latest NewsSurendranagar Latest News

Sub Category:
Hindi MoviesMovie Show Timings

Main Category:
Bollywood
Explore:
Ajay Devgan

Poll of The Week
Quote of the Day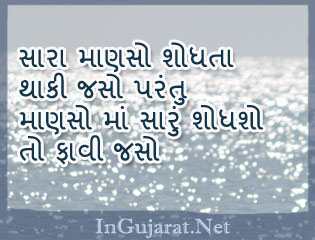 Random Posts: