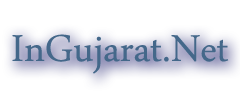 Tarnetar Fair 2014 Dates Gujarat – Tarnetar Mela 2014 Surendranagar Information Images Location Photos
Tarnetar Fair 2014 Dates Gujarat – Tarnetar Mela 2014 Surendranagar Information Images Location Photos
Gujarat Tourism to organize this year Tarnetar Fair 2014 nearest Thangadh Surendranagar. Tarnetar Fair is biggest fair in Gujarat. This Fair is very popular in Gujarat.  Tarnetar Fair is nearest to Surendranagar district. Tarnetar Fair 2014 are excited to all the people also this Fair to present Anandibent patel Chief minister of Gujarat state.
Tarnetar Fair 2014 will be 28th August, 2014 (Bhadarva Sud 3) to 31st August, 2014 (Bhadarva Sud 6). Tarnetar Mela is very famous festival in Gujarat, Tarnetar Mela so many village people coming and also traditional wear this eye catching to all the people. Tarnetar Fair is so many coming tourist and NRI coming and enjoying also capturing Photos Images. Tarnetar Mela 2014 guess to so many tourist coming and enjoying this fair also capturing Photos to so many competition race like Horse, Traditional Dance Mens Womens etc.
Tarnetar Fair 2014 Dates, Location
Date: 28, 29, 30, 31 August 2014
Location: Tarnetar, Thangadh, Surendranagar Gujarat
Tarnetar Mela Information this mela is biggest Fair in Gujarat, Village people coming mens and womens wearing traditional cloth very beautiful to eye catching people. Tarnetar Fair 2014 is so many competitions organize tarnetar Festival like Horse racing, Traditional Dance also this Mela is primarily a 'marriage mart' or 'Swayamvar' for the tribal youth who visit Tarnetar to find a right bride for themselves.
How to Reach Tarnetar Fair?
Tarnetar Fair to special buses is available so many city wise to route is available. Tarnetar Fair Rajkot ST Depot to announce recently 230 ST Buses is available. Rajkot ST Division control room announce ST Buses is available Rajkot ST Depot Buses is 110 out of depot buses is 120 Bus is available to useful to so many people easy to go and any query to visit nearest ST Bus Control room.
Tarnetar No Melo fair comity to organize lunch to all the people take good management to this comity and this is very famous to all the people so many excitement to all and coming this Fair tourist and local people.  Tarnetar fair is nearest Surendranager district Town is thangadh temple is Trineteshwar Mahadev nearest Tarnetar Village.
[Details Written by Sagar - Approved by InGujarat.Net]
Explore Sub Category:
Fair & Mela in Surendranagar

Explore Main Category:
Tourism in Surendranagar

Recent News Updates:
Surendranagar Latest News

Sub Category:
Fair & Mela

Main Category:
Tourism
Explore:


Poll of The Week
Quote of the Day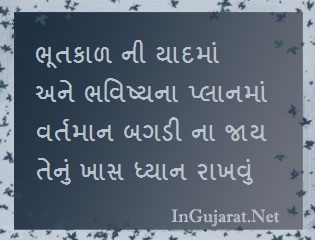 Random Posts: