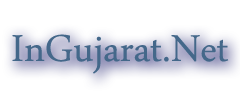 100% Bulk SMS Service Provider in Gujarat City Ahmedabad Vadodara Rajkot Surat – "SMS Karva Technology"
100% Bulk SMS Service Provider in Gujarat City Ahmedabad Vadodara Rajkot Surat – "SMS Karva Technology"
SMS Karva technology the leading Enterprise massaging services, provides the best and fast massaging services for Bulk massages. Unique features and offers provided to customers like….
Unique Features
1.Multiple Operator Connectivity through our own proprietary SMSCs.
i.e., SMS KARVA has full control of SMS delivery all the way to the Operator network.
2.Customizable, multi-operator retry logic to offer the best SLAs in the industry.
3.SMS KARVA proprietary Virtual Number platform deployed within the Operator network SMS KARVA was the first service provider to launch VN Services in India).
4.Industry leading UI design for our Enterprise messaging platform, Including single sign-on functionality for all *SMS KARVA* service Offerings.
5.Customer-first management philosophy to ensure customer service is always our highest priority.
B. Products/ Services offered by SMS KARVA
1. SMS Service* "Transactional message "You can connect with us through SMPP / API /UI to process your transactional and promotional Massages.
2. Other Products " SMS KARVA can discuss any solution which you want to develop on SMS or Voice platform…Some solutions already developed and given to customers.
a. Automated Voice Call/OBD if SMS is not delivered – SMSKARVA Technologies is providing a Unique services to their Enterprise customers. This is automated IVR/OBD to mobile numbers, which either got failed or expired while processing the messages. This ensures full reach to all mobile database either through SMS or Voice.
b. Virtual Call Centre Solution "This Solution helps customer to get the call centre solution without investing on call centre infrastructure. Solution can be designed with Toll-free and Tolled number, where end user can call and select the IVR as per flow shared by customer and call patch can be done with respective department executive or Site executive. Addition to that we can also provide recording of customer discussion with respective executive.
c. Virtual Number "10 Digit Number – Solution which helps you to get feedback / response from your customers and employees without premium short-code costs.
d. Short-Code- 5 Digit Number like 57575 "Solution which helps you to get feedback / response from your customers and employees.
e. OBD Service " Promotional OBD & Transactional OBD " We can provide you accounts , which you can use from your own to process / broadcast Voice Clips/campaigns.
f. Click To Call " Solution which helps your customer to enter hismobile no. on your website and patch the call with respective agent / executive.
g. SMS Banking application " on-site SMPP client application to directly integrate with customers core bank platform and manage message processing with various SMPP gateways. Includes UI module to enable Various bank departments to directly load messages through the UI while ensuring complete security behind the banks firewall.
h.  Message Board " Solution which helps you during your meet and conference to get questions and voting / feedback from attendees on a big screen.
i. Sales Force Automation (SFA) "Solution which helps your sales people to send their daily report through mobile.
j. Missed Call Service "Solution which helps your customers /Employees to give a missed call on given no. and get the required Information through SMS or Voice.
k. Email Services – In the digital world today you need a platform that is flexible, yet serves your purpose. Email Campaign by SMSKARVA is the most advanced commercial platform for the high volume email delivery and management of transactional & marketing email. Email Campaign by SMSKARVA manages Business Processes and Interactions on Paas (Platform as a service) model to reduce the setup time, manage flows, and eliminate Hardware dependencies. It has an innovative graphical user interface that Encompasses all the essentials marketers need to Analyze, Plan, Develop,Execute & Measure Results.
Amitabh Bachchan in Surat   –   Amitabh Bachchan in Surat 2014
Amitabh Bachchan in Gujarat   –   Amitabh Bachchan KBC Shooting in Surat
SMS KARVA services are increasing day by day. SMS KARVA is getting more results and other service providing cities like Vadodara, Ahmedabad, Mumbai, Surat, Pune, Surendranagar and many.
Contact: +91 977 3848 388
[Details Written by Heema- Approved by InGujarat.Net]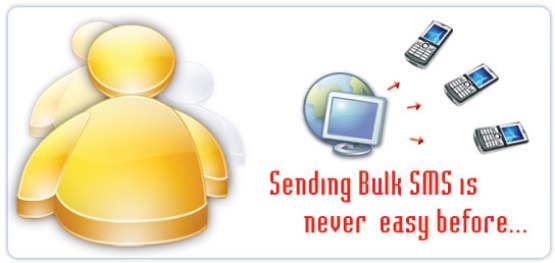 Explore Main Category:
Gujarat Data in AhmedabadGujarat Data in RajkotGujarat Data in SuratGujarat Data in SurendranagarGujarat Data in Vadodara

Recent News Updates:
Ahmedabad Latest NewsRajkot Latest NewsSurat Latest NewsSurendranagar Latest NewsVadodara Latest News

Main Category:
Gujarat Data
Explore:


Poll of The Week
Quote of the Day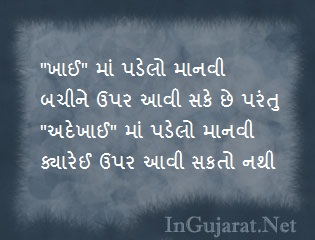 Random Posts: