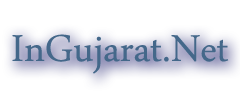 16th Gujarat Rudraksha Mahotsav in Ahmedabad – Rudraksha Exhibition Cum Sale Ahmedabad
16th Gujarat Rudraksha Mahotsav in Ahmedabad – Rudraksha Exhibition Cum Sale Ahmedabad
Rudralife is organizing an exhibition cum sale of Gujarat Rudraksha Mahotsav in Ahmedabad. Rudraksha Exhibition Cum Sale for 16th time in Ahmedabad at famous area of Panjrapole.
Rudraksha (Rudra – Aksha) means eye of Lord Shiva. This unique Rudraksha exhibition cum sale Ahmedabad is verity of Indra Mala and Power Combination.
Rudraksha Exhibition Cum Sale Ahmedabada have a unusual collection of 1 to 21 mukhi Rudraksha, Saraswati Bandh for students, swasthya Bandh for good health, Surya power for Name/ Fame/ Success, Dosh Nivaran for protection and removing negativity, Durga Shakti for working women, Gaurishankar Rudraksha for relationships/ childbirth, Ajna Chakra for success & decision making, Siddha mala for overall well being and extremely rare Indra mala.
Free Entry, Free Recommendation, Complimentary Mala Making and Pooja by Vedic pundits are some of the highlights of Exhibition.
16th Gujarat Rudraksha Mahotsav in Ahmedabad Details
Venue————-Kashiram Bhavan Hall, Behind Jhanvi Restaurant, Panjrapole, Ahmedabad
Date—————25th June 2014 to 02nd July 2014
Timing————10:00 am to 09:00 pm
Visit our 16th Gujarat Rudraksha Mahotsavexhibition cum sale from Ahmedabad.
Contact: 09322791218, 09322947642
[Details Written by Sonia - Approved by InGujarat.Net]
Explore:


Poll of The Week
can not select questionDisk full (/var/tmp/#sql_5b35_0); waiting for someone to free some space...