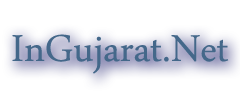 Atmiya Yuva Mahotsav 2015 Vadodara – Dates – Registration – AYM Baroda
Atmiya Yuva Mahotsav 2015 Vadodara – Dates – Registration – AYM Baroda
Atmiya Yuva Mahotsav 2015 has organizing at Haridham Sakhda Vadodara Gujarat. AYM 2015 Haridham, Sokhada is organizing Atmiya Yuva Mahotsav, a celebration of youthfulness in first week of January-2015 (1st January, Thursday to 3rd January, Saturday).
Hundreds and thousands of youth generation living pure and ethical life will gather at Haridham, Sokhada in one of the greatest celebration of humane reverence to their spiritual master His Divinity Hariprasad Swamiji Maharaj. Swamiji symbolizes selfless love, inspired humanity and humility beyond measure. Due to Swamiji's unceasing perseverance these youths have been able to transcend human behavior and live a pious life to serve society and nation. Their lives and homes have achieved the status of pilgrimage centers.
Atmiya Yuva Mahotsav Program Schedule 2015
Date : 31st December 2014
Evening Atmiya Yuva Mahotsav Grand Opening Ceremony
Date : 1st January 2015
Morning first session, Evening Second session
Date : 2nd January 2015
Morning First Session, Afternoon Second Session – Women Conference
Evening Third Session
Date : 3rd January 2015
Morning first and Final Session
Venue : Murti Pratishtha Mahotsav – Atmiya Vidhya Dham AVD – Vallabhvidhya Nagar/Bakrol Road, Bakrol, Gujarat
True to His Gurudev Swamishri Yogiji Maharaj's sentiments – "Youths are like my heart", Swamiji defines the spirit of His unflinching love to Youths – "Youths are not only my cause of worship but they mean everything to me!"
He is the ambassador of Hindu Culture and all it has to offer. His aura of all encompassing divinity has transcended the boundaries of religions and has beautified the souls. His vision of "borderless world" has spawn off events like "Atmiya Yuva Mahotsav" and is a limitless representation of His selfless love to humanity. Universal peace through Spiritual Harmony is THE MESSAGE that glows through His personality, called "ATMIYATA".
This message radiates through all stratas of society. Devotion, dedication, loyalty, humility, unity embeds in His character and penetrates through all beings who come in His divine contact.
Atmiya Yuva Mahotsav Information -
A join of "spiritual harmony" in families, society and countries.
Inculcation of moral and ethical values in "one and all". Life free of vices, treachery and jealousy.
Inspirational embrace of principles of Hindu Culture.
Elevation through various levels of human nature and experience heavenly bliss.
Making heart, a living temple and home, a place of pilgrimage.
Hundreds and thousands of dedicated young boys and girls from India and from USA, Canada, Great Britain, Germany, France, Switzerland, Africa, Far East, Near East countries will join this unique celebration of youthfulness and spiritual harmony.
"Atmiya Yuva Mahotsava" promises innovation, thought provoking & culturally enriching experience. Congregations will be blessed by spiritual masters of Hindu culture like P.P. Satyamitranandgiriji Maharaj (Haridwar), P.P. Morari Bapu, P.P. Chidanandmuniji Maharaj, P.P. Rameshbhai Oza (Bhaishri), P.P. Jinchandravijayji Maharaj (Jainacharya, Tithal) to name a few.
This event is going to be a golden opportunity and landmark in inspiring and guiding all the members of your family to be blessed by Swamiji and the great saints of India.
This event will reflect Swamij's endeavor on youth development, women empowerment and advancement of socially downtrodden masses.
We are pleased to extend our 'Atmiya' invitation to enjoy this event – "Atmiya Yuva Mahotsav" with your family and friends. Jai Shri Swaminarayan from the Atmiya Yuva Mahotsav Committee.
Explore Main Category:
Events & Exhibitions in Vadodara

Recent News Updates:
Vadodara Latest News

Main Category:
Events & Exhibitions
Explore:


Poll of The Week
Quote of the Day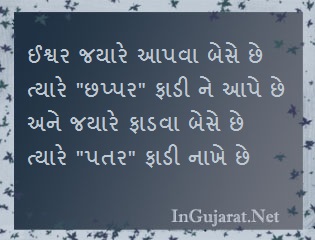 Random Posts: