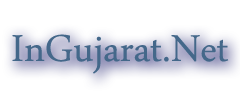 Final Touch Hair Fest 2015 Ahmedabad – Special Discount Offer by Final Touch Hair & Beauty Salon
Final Touch Hair Fest 2015 Ahmedabad – Special Discount Offer by Final Touch Hair & Beauty Salon
Final Touch Hair & Beauty Salon is organized by Final Touch Hair Fest 2015 at Ahmedabad.   Final Touch Hair Fest 2015 will be held on 1st to 30th April 2015 at Ambawadi, Ahmedabad.
Final Touch Salon is one of the best Spa, Beauty and Personal Care at Ahmedabad. From synergy to energy, rejuvenation to therapy, there is a world of treatments and treats at Aum Spa from Hair, Beauty, Make up to Styling or enhancing your occasions at Final Touch.
Special Discount Offer at Final Touch Hair Fest 2015 Ahmedabad
Hair Straightening 41% off
Keratin & Fashion Colour 31% off
4 Treatment Sessions 25% off
Final Touch Beauty & Health Care at Ahmedabad
2nd Floor, Tirupati House, Polytechnic Cross Roads, Ambawadi, Ahmedabad 3800015
[Details Written by Suhana - Approved by InGujarat.Net]
Explore:


Poll of The Week
can not select questionDisk full (/var/tmp/#sql_20c2_0); waiting for someone to free some space...