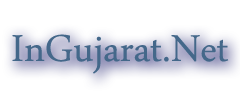 Gabbar is Back in RAJKOT Theatres – Movie Showtimes of Gabbar Is Back in Rajkot
Gabbar is Back in RAJKOT Theatres – Movie Showtimes of Gabbar Is Back in Rajkot
GABBAR IS BACK Showtimes in Rajkot Cinemas/Theatres – Gabbar Is Back Hindi Movie Timings in VAPI Multiplexes
Gabbar Is Back is released on 1st May 2015, starting famous bollywood actor and action hero "Akshay Kumar" and beautiful lady "Shruti Haasan". Gabbar Is Back Film is sequel of earlier Release Hit Movie GABBAR.
Gabbar is Back in Rajkot, is just released on First Week of May, and currently School and College Vacations is going and hence people will definitely spare time to watch this movie in nearest Rajkot Theatres. Rajkot City is Located in Gujarat. Action Movie are in priority for lots of Gujarati People, specially fighting Scenes of Akshay Kumar and hence there is good chance to get good response from people of Rajkot Gujarat.
Recently in the month of April, Gujarat State Board Exams are just got completed and hence due to vacation period this movie will surely rock in Cinemas and Theaters of Rajkot City.
Gabbar Is Back – Rajkot Showtimes
==============================
Cosmoplex Cinema :9.30 AM, 10.00 AM, 11.30 AM, 12.00 PM, 12.30 PM, 1.00 PM, 2.30 PM, 3.00 PM, 4.45, 5.00, 5.30, 7.30, 8.00, 10.15, 10.30
R.World : 9.00 AM, 10.30, 11.30 AM, 1.15 PM, 4.00, 6.45, 7.45, 9.30, 10.30
Big Cinemas : 9.00 AM, 10.30 AM, 11.45 AM, 1.15, 2.30, 4.00, 5.15, 6.45, 8.00, 9.30 & 10.45
Galaxy : 12.30 PM, 3.30, 10.30 PM
Girnar : 10.30 AM, 12.45 PM, 3.45, 6.45, 9.45
Rajshri : 12.30, 3.30, 6.30, 9.30
==============================
Our hard working team have specially collected show timings of movie Gabbar is Back in Rajkot with Multiplex Name, Cinema Location/Address, Contact Number etc…for different cities have a look for your city Rajkot and Plan to visit the Movie GIB with your friends and families.
You can book tickets Online from "Online Ticket Booking" websites like BookMyShow.com and other similar site for Gabbar Is Back Film 2015. Few well known Multiplexes, Big Cinema, PVR Cinemas, R World Cinema, INOX gives Special Discount Offers, Combos and Online Movie Ticket Booking with Snacks/Combos of Cold-drinks & Popcorn.
Do share and like this News on different Social Media Sites Facebook & Twitter…and write your personal reviews and ratings for Gabbar Is Back Movie. May 2015 Release, Gabbar is Back must be atleast One Time Watch Movie.
Explore Sub Category:
Movie Show Timings in Rajkot

Explore Main Category:
Bollywood in Rajkot

Recent News Updates:
Rajkot Latest News

Sub Category:
Movie Show Timings

Main Category:
Bollywood
Explore:
Gabbar Is Back MOVIE 2015

Poll of The Week
Quote of the Day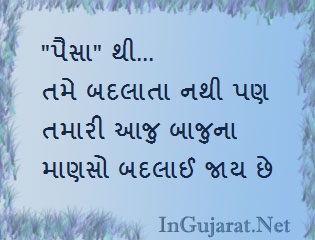 Random Posts: