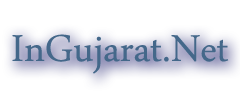 Mukhyamantri Gruh Yojana 2014 in Bhavnagar by Gujarat Housing Board
Mukhyamantri Gruh Yojana 2014 in Bhavnagar by Gujarat Housing Board
Gujarat Housing Board has declared upcoming project for Mukhyamantri Gruh Yojana in Bhavnagar, Jetpur and Mahuva. The Gujarat Housing Board is developing healthy living places for slum area or economically weaker section people. The board is working since 1960.
Mukhyamantri Gruh Yojana 2014 in Bhavnagar
Place: Tarsamiya, Bhavnagar.
Kotak Mahindra Bank: Plot No. 2108-A, Opp. Home School, Office No. A & B, Ground Floor, Sterling center, Takhteshwar Plot, Waghwadi Road, Bhavnagar.
In this Mukhyamantri Gruh Yojana, the particular area belonging Municipal Corporation of government of Gujarat will build multistoried building for people and the beneficial people need to register their name for this scheme. The scheme is already declared. The Bhavnagar Municipal Corporation (BMC) is conducting lucky draw for the allotment of housing. Our honorable urban housing and Health and Family welfare minister Mr. Shankarbhai Chaudhari declared this housing scheme.
There are four types of housing scheme is declared in Mukhyamantri Gruh Yojana 2014 including LIG-1, LIG-2, MIG-1, MIG-2. One needs to feel up the form and getting receipt for that before 3rd November, 2014. The form fees should pay only at nearer Kotak Mahindra Bank. If anyone is applying online then he/she will get 50% discount on charges.
In bhavnagar area, there will be LIG-2 and MIG-1 type of homes will be build. The fees for LIG-2 and MIG-1 are Rs. 120 only. The beneficiary will get easy bank loan and there one need not to show the scheme documents. There will be granite platform, aluminum glass sliding window, MS Grill, vitrified tiles in all rooms and 24 hour water supply in the LIG-2 and MIG-1. There will be also lift, decorative gate and security guard with complete arrangement of Firefighting and earthquake resistant construction.
The LIG stands for Lower Income Group and MIG for Middle Income Group. The Gujarat housing board has entered into deal with 17 banks to provide easy loan facility to applicant. The applicant's income should match with the specified criteria for particular housing type.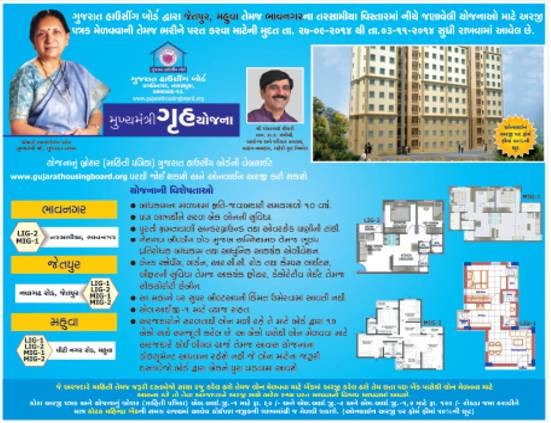 Explore Main Category:
Gujarat Data in Bhavnagar

Recent News Updates:
Bhavnagar Latest News

Main Category:
Gujarat Data
Explore:


Poll of The Week
Quote of the Day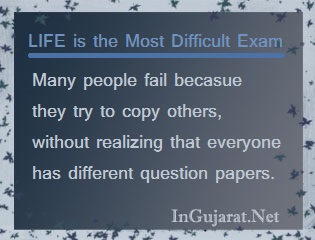 Random Posts: