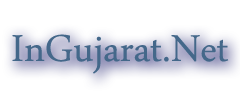 New Trains List in Indian Railway Budget 2014-15 will be announced on 8 July 2014
New Trains List in Indian Railway Budget 2014-15 will be announced on 8 July 2014
Indian Railway Budget 2014-15 is going to announced on 8th July on Tuesday. There are some lists of trains that will be probably demanded in this Indian Budget 2014-15. After the main income of Mumbai Railway the turn backs to the Surat railway.
Finally 58 NEW TRAINS Announced in Indian Railway Budget 2014-15
Railways propose to introduce 58 new trains including five Jansadharan Trains, five Premium Trains, six AC Express trains, and 27 Express trains. This was announced by Railway Minister Sadananda Gowda while presenting the Railway Budget 2014 – 15.
List of new train is given below Railway Budget 2014 – 15.
Jansadharan Trains
1) Ahmedabad-Darbhanga Jansadharan Express via Surat
2) Jaynagar-Mumbai Jansadharan Express
3) Mumbai-Gorakhpur Jansadharan Express
4) Saharasa-Anand Vihar Jansadharan Express via Motihari
5) Saharasa-Amritsar Jansadharan Express
Premium Trains
1) Mumbai Central-New Delhi Premium AC Express
2) Shalimar-Chennai Premium AC Express
3) Secunderabad– Hazrat Nizamuddin Premium AC Express
4) Jaipur-Madurai Premium Express
5) Kamakhya-Bengaluru Premium Express
AC Express Trains
1) Vijayawada-NewDelhiAPExpress(Daily)
2) LokmanyaTilak(T)-Lucknow(Weekly)
3) Nagpur-Pune(Weekly)
4) Nagpur-Amritsar(Weekly)
5) Naharlagun-NewDelhi(Weekly)
6) Nizamuddin-Pune(Weekly)
Express Trains
1) Ahmedabad-Patna Express(Weekly)via Varanasi
2) Ahmedabad- Chennai Express(Bi-weekly)via Vasai Road
3) Bengaluru -Mangalore Express(Daily)
4) Bengaluru -Shimoga Express(Bi-weekly)
5) Bandra(T)-Jaipur Express(Weekly)Via Nagda,Kota
6) Bidar-Mumbai Express(Weekly)
7) Chhapra-Lucknow Express (Tri- weekly)viaBallia,Ghazipur,Varanasi
8) Ferozpur-Chandigarh Express(6 days a week)
9) Guwahati-Naharlagun Intercity Express(Daily)
10) Guwahati-Murkongselek Intercity Express(Daily)
11) Gorakhpur-Anand Vihar Express(Weekly)
12) Hapa-Bilaspur Express(Weekly)via Nagpur
13) Hazur Saheb Nanded-Bikaner Express(Weekly)
14) Indore-Jammu Tawi Express(Weekly)
15) Kamakhya-Katra Express(Weekly)via Darbhanga
16) Kanpur-Jammu Tawi Express(Bi-weekly)
17) Lokmanya Tilak(T)-Azamgarh Express(Weekly)
18) Mumbai_Kazipeth Express(Weekly)via Balharshah
19) Mumbai-Palitana Express(Weekly)
20) New Delhi -Bhatinda Shatabdi Express(Bi-weekly)
21) New Delhi-Varanasi Express(Daily)
22) Paradeep-Howrah Express(Weekly)
23) Paradeep-Visakhapatnam Express(Weekly)
24) Rajkot-Rewa Express(Weekly)
25) Ramnagar-Agra Express(Weekly)
26) Tatanagar Baiyyappanahali (Bengaluru) Express(Weekly)
27) Visakhapatnam-Chennai Express(Weekly)
Passenger Trains
1) Bikaner-Rewari Passenger(Daily)
2) Dharwad-Dandeli Passenger(Daily)via Alnavar
3) Gorakhpur-Nautanwa Passenger(Daily)
4) Guwahati-Mendipathar Passenger(Daily)
5) Hatia-Rourkela Passenger
6) Byndoor-Kasaragod Passenger(Daily)
7) Rangapara North-Rangiya Passenger(Daily)
8) Yesvantpur-Tumkur Passenger(Daily)
MEMU services
1) Bengaluru -Ramanagaram 6 days a week(3Pairs)
2) Palwal-Delhi-Aligarh
DEMU services
1) Bengaluru -Neelmangala (Daily)
2) Chhapra-Manduadih (6days a week)via Ballia
3) Baramula-Banihal (Daily)
4) Sambalpur-Rourkela (6 days a week)
5) Yesvantpur -Hosur (6 days a week)
Extension of run of existing trains
1) 22409/22410 Anand Vihar Sasaram Garib Rath Express to Gaya
2) 12455/12456 Delhi Sarai Rohilla Sriganganagar Express to Bikaner
3) 15231/15232 Gondia Muzaffarpur Express to Barauni
4) 12001/12002 New Delhi Bhopal Shatabdi Express to Habibganj
5) 54602 Ludhiana-Hissar Passenger to Sadulpur
6) 55007/55008 Sonpur-Kaptanganj Passenger to Gorakhpur
7) 55072/55073 Gorakhpur-Thawe Passenger to Siwan
8) 63237/63238Buxar-Mughalsarai MEMU to Varanasi
9) 63208/63211 Jhajha-Patna MEMU to Jasidih
10) 64221/64222 Lucknow Hardoi MEMU to Shahjahanpur
11) 68002/68007 Howrah-Belda MEMU to Jaleswar
People in Surat have demanded for trains, as well the Bardoli railway as in the same way Navsari Railway and Valsad Railway. There will be special trains as well for festivals there are also chances for trains. Surat Railway station model has applied for station.
There is a direct train for Shiradi, Nasik and trimbakeshwar from Ahmadabad. The east- west train to Rajasthan is available directly from Ahmadabad. Delhi, Sujangarh train should be up to Ahmadabad. It is willingly demand to start a Bullet train between Ahmadabad and Mumbai. The places like Somanath, Dwarka, and Amabaji are on demand to start new trains. To make Sabarmati station more proper and perfect. Start a local train between Viramgam and Gandhidham.
Place more trains between Ahmadabad and Mumbai as demand by people. Make a passenger platform by replacing Kankaria rail yard. Planting a new rail coach Factory at Kutch and at Dhrangadhra replace old rail yard in to Broad gage. Bhavnagar and Bandra a daily train for long distance. More demand for long distance double track train between Rajkot and Surendranagar.
But still there are pending demand for Vadodara to Delhi train contract. These are some list of trains which are supposed to be applied. But as we know the final Date of Indian Railway Budget is on 8th July Tuesday. So, it would be finally decide after this decision.
[Details Written by Helena- Approved by InGujarat.Net]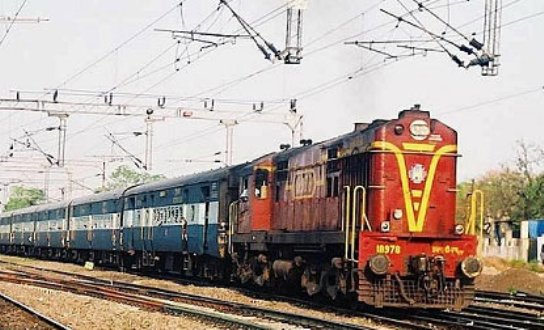 Sub Category:
Railway Trains

Main Category:
Gujarat Updates
Explore:


Poll of The Week
Quote of the Day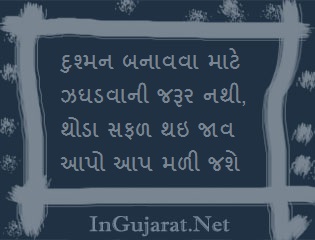 Random Posts: