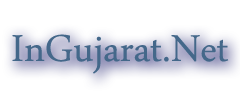 Vad Fest 2015 Vadodara – VADFAST 2015 Events Baroda Dates & Venue Information
Vad Fest 2015 Vadodara – VADFAST 2015 Events Baroda Dates & Venue Information
Vadodara International Art & Cultural Festival – VADFEST 2015, 23-26 January, This Republic Day Barodians will experience Major Art and Culture festival ever, Vad Fest 2015 in Baroda.
VadFest 2015 is One of India's biggest multi-arts, multi-venue culture festivals in Gujarat State. The magnetic aura of VadFest 2015 is all set to attract the world to Gujarat's cultural capital with thousands of international visitors and NRIs expected to arrive this festival.
Vad Fest 2015 Baroda Dates and Venue
Date : 23 to 26 January 2015
Venue : Navlakhi Ground, MSU Pavilion, Lukshmi Vilas Palace, Baroda Gujarat
Vad Fest 2015 so many programme arrange by Gujarat tourism also live in Concert Yanni, Sunidhi Chauhan, Sonu Nigam. Music Program like Andit Hariprasad Chaurasia, Rahul Sharma, Sivamani Trio. Theater Program like "Blame it on Yashraj", CHAPA KATA, Raju Raja Ram aur Main, Mareez, between the lines, Kishan Vs Kanhaiya, Kucch Bhi Ho Sakta Hai, Chanakya. Garvi Gujarati Program arranges by Vad Fest 2015, Dance Program like Isha Sharvani, Geeta Chandran. Kids program like Snow White And The Seven Dwarfs, Beauty and the Beast, Drama Workshop, The Story Of Diwali.
VadFest 2015 will take you back in time with the most unique collection of vintage cars from royal families and enthusiastic collectors. Baroda can only been seen to be believed. A special bus ride, only during VadFest 2015, across various historic monuments and heritage sites of Vadodara will open up the city's treasures to the world. Fine Art like Magnificent 7, Path Finders, Indian Contemporary, Baroda Chronicles, Back to College, Art pop up, International Lecture Series, Vintage Vadodara, Papyrus INDIC – The Paper Show.
Food Festival in Vad Fest Baroda like Tastes that will linger on your tongue long after the festival is over. VadFest 2015 has on the platter a vast selection of local and international delicacies. Treat your taste buds to some of the best food delights this winter. Experience the story of the royals through a gastronomic journey. VadFest 2015 opens a world of authentic cuisines from royal families, while playing host to some of the greatest names of the culinary world.

Explore Sub Category:
Musical Party in VadodaraPhotography Competitions in Vadodara

Explore Main Category:
Events & Exhibitions in Vadodara

Recent News Updates:
Vadodara Latest News

Sub Category:
Musical PartyPhotography Competitions

Main Category:
Events & Exhibitions
Explore:


Poll of The Week
Quote of the Day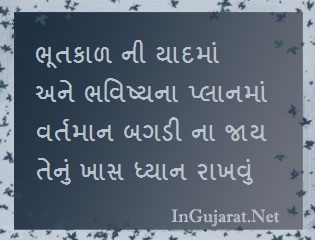 Random Posts: